OneUW Underwater Digital 160X Strobe
Project
A careful listening to your needs, our know-how, the solution.
A power suitable for wide angle photos, even backlit or the most technical macro, without any need to increase ISO sensitivity on your digital cameras.
A high-quality light without any compromise, with a wide, uniform coverage and a slightly warm colour temperature.
A modern, highly efficient electronics, versatile in use, with syncro cable and fiber-optic cable connections, supported by on-board TTL digital protocols.
An exciting high-end feature, the high-speed syncronization (HSS) mode is available in both auto flash i-E-TTL and manual flash exposure modes.
A strobe simple to use, with ergonomic controls, with easy-to-read settings.
A quality product, extremely robust and reliable.
Follow us and you will find out how we have interpreted the needs and requests of you photographers.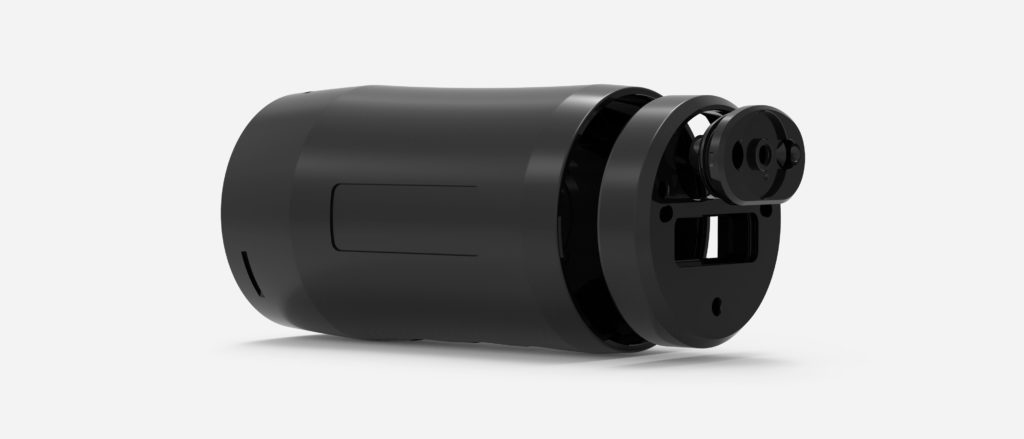 Electronics 
Power, digital control and advanced functions, great reliability.
Maximum energy 157 Ws (J)
i-TTL Nikon, E-TTL Canon, s-TTL optical fiber, on-board digital protocols
High-speed sync (HSS) mode available in both auto flash i-E-TTL and manual flash exposure modes
Double CPU for TTL protocols and power circuit
A project and a realization entirely Made in Italy.
Years of research, development and testing allow us to offer you state-of-the-art electronics.
The heart of this advanced electronics is a powerful CPU that manages the entire strobe with sophisticated digital communication software between the camera and the strobe, perfectly interfaced with the i-TTL protocols by Nikon and E-TTL by Canon.
This operating mode allows us to get very accurate exposure of flash light without the aid or interposition of any converter.
High-speed sync (HSS) mode, up to 1/8000s shutter speed, is available in both auto flash i-E-TTL and manual flash exposure modes by synchro cable connection.
Auxiliary functions such as focus-pointing light and synchronization on the second curtain are also supported.
In addition to the protocols managed with a synchro cable, the s-TTL mode is also supported with signal transmission by optical fiber.
A second CPU manages the power circuits to optimize performances in every situation and maximize both duration and safety of the batteries.
Selected component with strict quality parameters and an intelligent management of all the operational functions of the strobe ensure a very high level of reliability.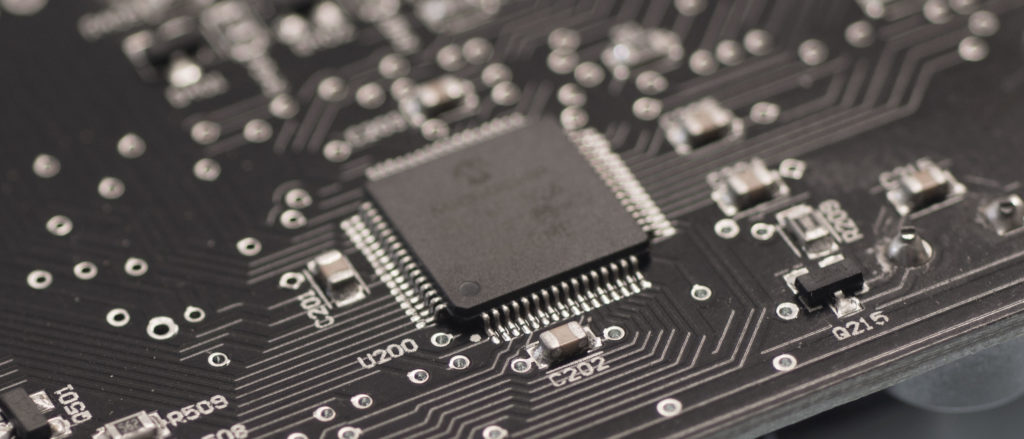 Mechanics 
A realization with no compromises, robustness, precision and finish at levels of excellence.
High-quality hard anodized anticorodal aluminium strobe body
Stainless steel control shafts with double sealing o-ring
Extremely strong construction, maximum operating depth 200 m
The body is made from a solid block of anticorodal aluminium alloy machined with ultra-modern multi-axis CNC machining centers.
The aluminium is surface treated and protected by a hard anodic  oxidation with nanotech quartz coating which makes surface hydrophobic.
All control shafts are made of stainless steel with double sealing o-ring.
The various technical polymers selected for molding are extremely robust and perfectly suitable for use in water.
The robustness of the realization allows the use of strobe in all technical dives, hyperbaric tests are performed at pressures equivalent to 200 meters depth.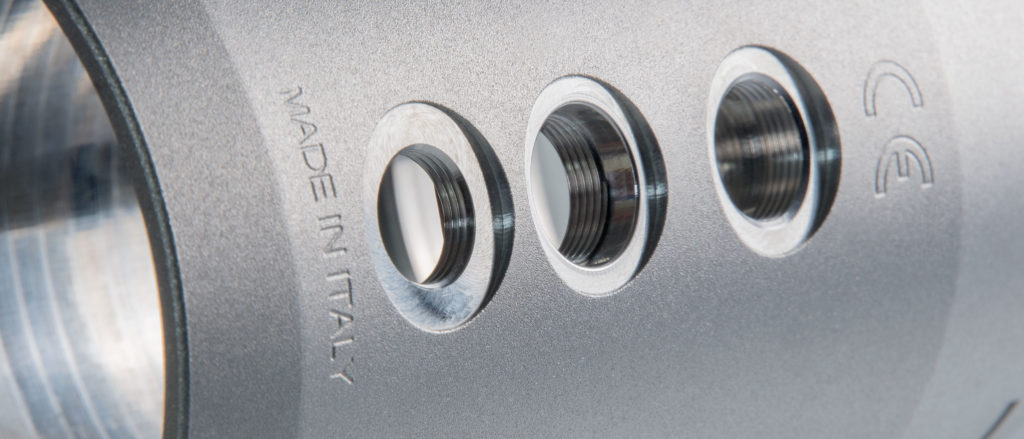 Controls
Ergonomics in the foreground. Essential, large, easy to handle.
Large size ergonomic controls, realy easy to operate
Simple and rational layout, large maneuvering area
Easily readable wide control display
To obtain these results, we have designed the layout of the controls simplifying and rationalizing their functionality: no buttons, no switches, just two large lever selectors, a multifunction rotary control switch and a large, easily readable control display.
This simplification, combined with the absence of sockets and related cables near the controls, has allowed us to obtain a large maneuvering area, allowing wide visibility of the settings selected and easy operations even with gloves.
The side lever selectors, the rotary control knob, the battery compartment cap open-close selector, have been designed with strict ergonomic criteria, in order to obtain optimal operating comfort and grip safety.
The controls for their configuration are insensitive to hydrostatic pressure. You will operate them with the same effort at any depth.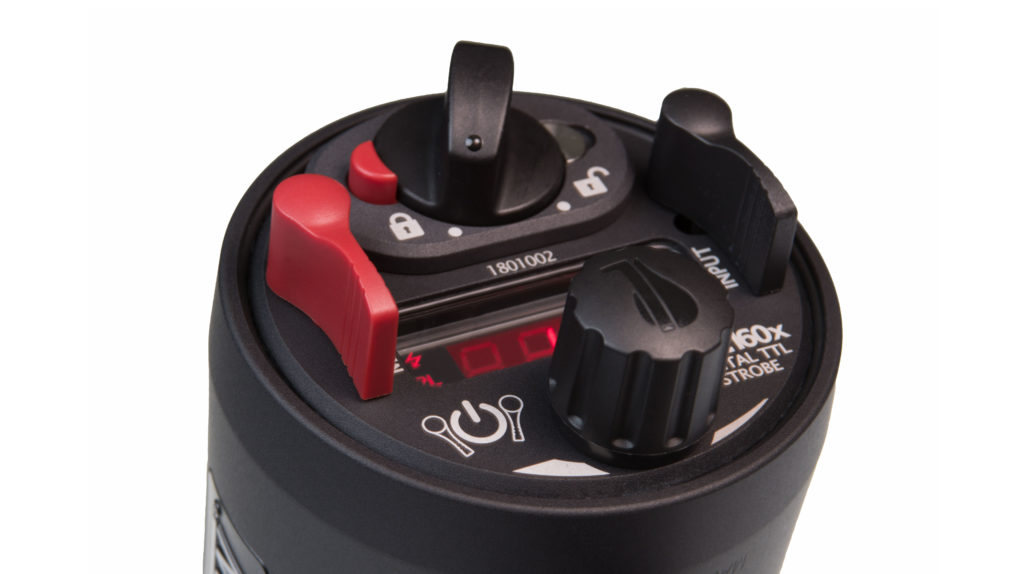 Functionality 
Easy to use, logical and intuitive operation, great visibility.
Shooting modes: Nikon i-TTL, Canon E-TTL, s-TTL, film TTL, manual
Energy control - manual mode - at ½ f-stop increments over a range of - 6
Exposure compensation - TTL mode - at ⅓ f-stop increments over a range of +/- 2
The red MAIN lever selector on the left operates the control of the pilot light (in the two available powers) and the TTL flash light reading mode, both with a synchro cable and a fiber-optic cable connections.
Protocol selection (Nikon i-TTL or Canon E-TTL according to the strobe version, and optical s-TTL) is automatic. The ⚡︎-PL-TTL control lamps indicate the flash readiness, the switching on of the pilot light and the selection of the TTL mode respectively.
The black INPUT lever selector on the right allows us to select input and connection mode that we intend to use: synchro cable socket, fiber-optic cable socket, optical receiver on reflector for slave mode. The control lamps indicate the selected SYN-OPT-SLV input.
The power control is delegated to the central rotary control switch, which operates an encoder.
In manual mode the adjustment will take place at ½ f-stop increments over a range of – 6, while if the TTL mode is selected, the control function will be dedicated to exposure compensation at ⅓ f-stop increments over a range of +/- 2.
The selected setting for power or exposure compensation are clearly visible in the center section of the large display.
Simultaneous one-hand operation of the left and right lever selectors turns the unit on and off.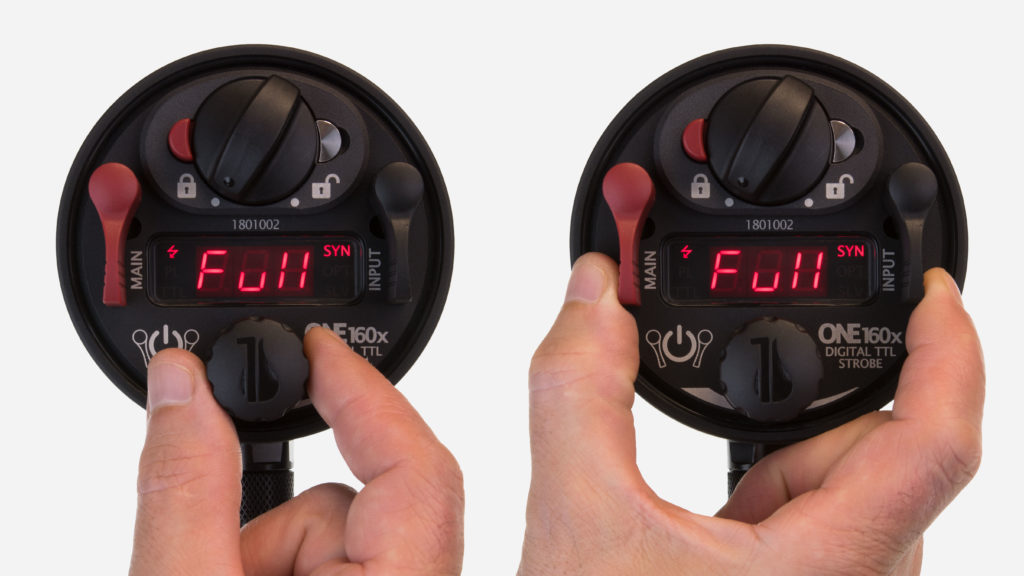 Lighting 
The best light to paint your images.
Guide Number 20 (ISO100-1m-full power) with coverage angle of 130°
Circular flash lamp, warm coating, on parabolic reflector with dome port
LED coaxial pilot light with two power levels and AF assistance mode
A high-quality light from the outset, a wide coverage angle, an evenly distributed power and a slightly warm color temperature: these are the guiding parameters that we have followed in designing, in shaping our light.
The choice of the lighting element was without compromise, a customized professional circular flash lamp,
We also paid great attention to the design and surface treatment of the parabolic reflector, which combined with a spherical dome port allowed us to obtain an optical design with excellent performance.
A perfectly collimated LED coaxial pilot light with two power levels that can be selected manually, or automatically with focusing, facilitates strobe pointing operations.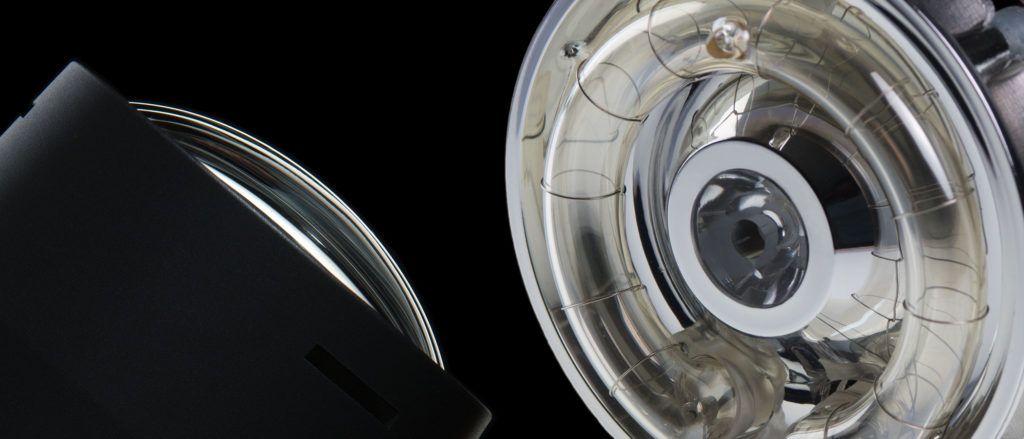 Power supply
Great efficiency and autonomy, safety without risks.
Removable NiMH battery pack
High battery capacity, more than 250 flashes at full power
Fast recycling times, managed by CPU, from 0.1 to 1.8 seconds
Power is supplied by a removable NiMH battery pack made with the best professional high-energy cells from Panasonic.
More than 250 flashes at full power are ensured with recharge times, electronically managed by CPU, ranging from 0.1 to 1.8 seconds.
The dedicated desktop battery charger allows fast recharging in less than two hours.
The control of the remaining charge is visible on the display every time the flash is turned on and off.
We have paid the utmost attention to safety, providing the battery pack with a short-circuit protection, making the battery compartment watertight and equipping the closing cap of the compartment with a safety valve.
Safe for transportation and use, practical and quick to replace, with a second unit you will always have available in a few moments a reserve of energy for all your needs.
No limitation for its air transport in the cabin.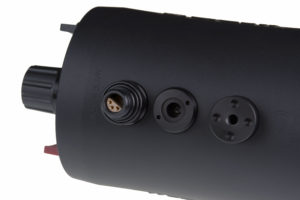 Connections
Full interface, no limitations on use.
The strobe is equipped with both S6 type synchro cable socket and Sea&Sea type fiber-optic cable socket.
The connections arranged in line on the body back make it easier to operate on the main controls and protect the cables from the stress of accentuated bending, thanks to their natural orientation.
An optical receiver is located on the front reflector for slave flash mode.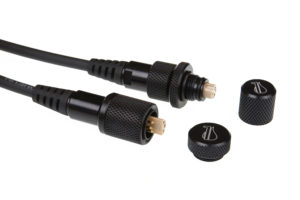 Synchro cables

Perfect dialogue between camera and strobe.
To ensure optimum data transmission between the d-SRLs and our strobe, we have commissioned, based on our technical specifications, a synchro electric cable with high-quality multi-wire conductors and special outer coatings that are particularly flexible and resistant to use in the marine environment.
All connector components are designed and manufactured in anticorodal aluminum with hard anodizing treatment or moulded with the best technical polymers.
The connections available in our system are the classic NikonosV and the very reliable S6.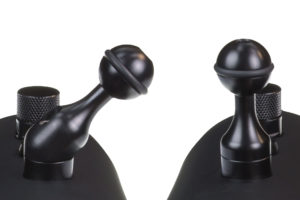 Accessories
Everything you need for your needs.
A pair of spherical adapters, available both with straight and 45° angled version, will allow you to interface with all the strobe arms available on the market.
The neoprene cover of the body and the dome will ensure the protection of the unit as well as will generate a good buoyancy to the system in water.
A series of accessories for light shaping, diffusers and snoots are currently in production.

Your Dynamic Snippet will be displayed here... This message is displayed because youy did not provide both a filter and a template to use.